Our primary goal is your complete satisfaction.
Founded in 1986, Gary L. Owen and Associates, Inc. is a professional civil and environmental engineering consulting firm located in the Birmingham-Hoover Metropolitan Area of Alabama, providing services to municipal and corporate clients in Alabama, Mississippi, Tennessee, and Georgia.
Our past project experience ranges from small rural water line extensions up to the complete permitting, design, and construction management of a new $272-million wastewater treatment facility. No project is too small or too large, and our clients find our rates to be surprisingly fair and competitive.
We've won awards from our peers like the Elevated Tank of the Year from the STI/SPFA, and have had projects featured in trade publications like Pipe Progress and WaterWorld. Our projects are proudly displayed by several manufacturers in their brochures, their regular advertisements, on websites, and at conventions like the Rural Water Conference.
When we work with you we listen to you, and our skilled and experienced engineers, drafters, and field personnel all help to provide you with a successful end project that meets your unique needs.
We're here to provide you with quality consulting engineering services, and we look forward to being of service.
How may we assist you?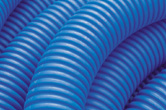 SERVICES OFFERED
WATER SUPPLY, TREATMENT, STORAGE, AND DISTRIBUTION
WASTEWATER COLLECTION, PUMPING, AND TREATMENT
UTILITY SYSTEM MAPPING AND HYDRAULIC MODELING
SITE LAYOUT AND DESIGN
STORM DRAINAGE
NATURAL GAS SYSTEMS
SLUDGE HANDLING AND DISPOSAL
SOLID WASTES DISPOSAL; LANDFILLS
FUEL STORAGE DESIGN AND REMOVAL
UTILITY MANAGEMENT ASSISTANCE

GRANT AND LOAN ACQUISITIONS
RESIDENTIAL/COMMERCIAL UTILITY DESIGN GUIDANCE, FEASIBILITY REVIEW, AND APPROVAL
RATE AND FEASIBILITY STUDIES
VULNERABILITY ASSESSMENTS
MICROBIAL AND DISINFECTION BYPRODUCT COMPLIANCE

CONSTRUCTION MANAGEMENT
FAILURE ANALYSIS WITH EXPERT AND PROFESSIONAL OPINION SERVICES
If you're here in need of quality consulting engineering services, please visit the company profile to learn more about our organization.
If you would like to contact us to discuss your organization's engineering needs, or to schedule a no-obligation presentation of our work, feel free to try us at our main office or via email any time.
We look forward to making your goals our top priority.